Grossman Burn Center at Memorial Hospital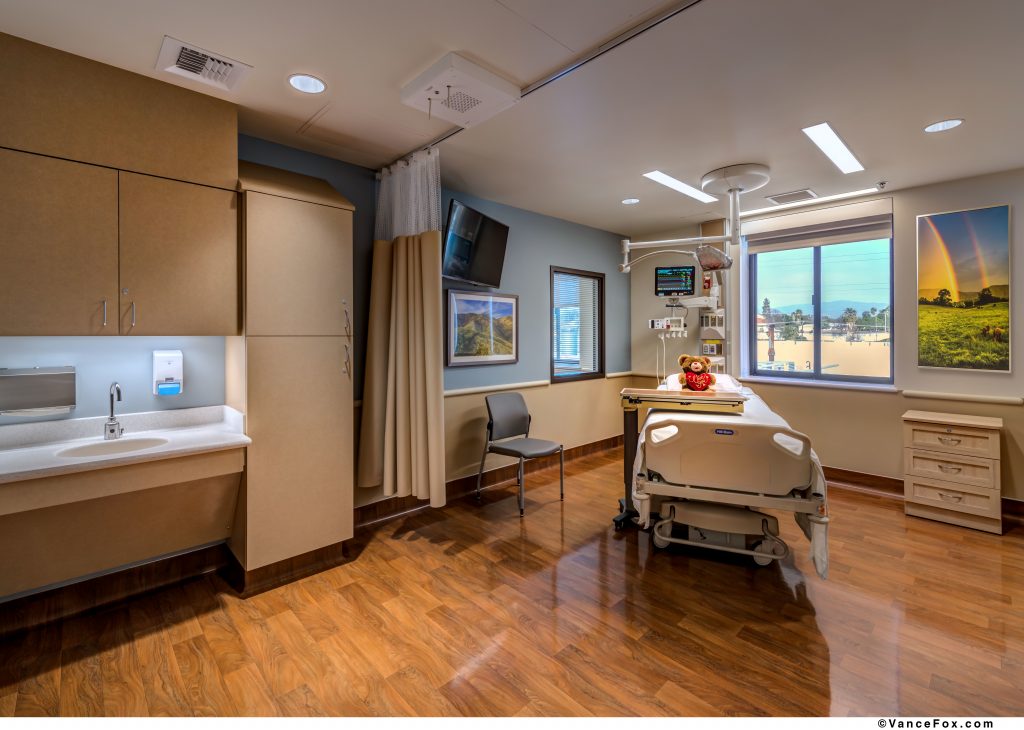 A typical patient room at Grossman Burn Center

The Grossman Burn Center at Memorial Hospital includes comprehensive care for pediatric and adult patients. The unit includes a 7-bed inpatient burn unit, catastrophic burn care, pediatric intensive care burn services and hyperbaric oxygen therapy, in addition to an outpatient clinic. This large unit offers rehabilitation, reconstruction and psychological support.
Materials, design and color are playful, fresh and bright – an uplifting environment that will help soothe the body and soul from the smallest to the most senior level patient. Interior finish materials were chosen for ease of cleaning and resistance to bacteria growth. Homogeneous welded and self-coved sheet vinyl were used throughout the unit. Wood tones, teals, blues and punches of yellow help to soften the clinical environment. Infection control was the top priority for material selection for all areas – floors to the ceilings.
The Grossman Burn Center has become the largest and most comprehensive burn center in the world, with facilities in Los Angeles, CA, Bakersfield, CA, and Kansas City, MO. The center has received global recognition for its treatment of some of the most difficult and high-profile burn cases in the world.
Click HERE for more information on the Grossman Burn Center at Memorial Hospital in Bakersfield, California.