Restaurant Interior Design
RESTAURANT INTERIOR DESIGN SERVICES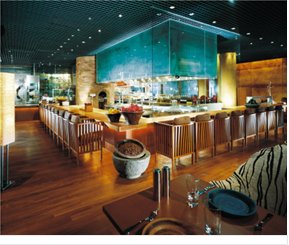 Branding in restaurant design is crucial to an owners marketing strategy. It will be the first thing that a customer will perceive when they walk through your door…..and then decide if they will stay and dine or not. In addition, it creates a mindset on the kind of service that is expected, a concept of time in the setting and whether or not they want to come back. The designers at Brandt Design Group understand this first impression concept and will work closely with the owners in creating or working with an existing branding concept. Marketing target customers including all facets of demographics will be studied to enable appropriate concepts to be developed and presented. In this age of social media – extraordinary interior design for restaurants is the silent salesman. Important features in developing quality design include (but not limited to):
Appropriate Branding colors
Acoustics – minimizing noise from the kitchen, staff and other patrons
Comfortable and flexible seating areas
Functional and aesthetic lighting
Architectural features
Effective operational flow for customers, staff and food
Key question to always keep coming back through this process – "how are we going to attract customers, what are we going to do to give them an amazing experience and what will it take to get them to come back". We keep these at the "top of mind" as we work with you and your team in developing your next restaurant interior design masterpiece!