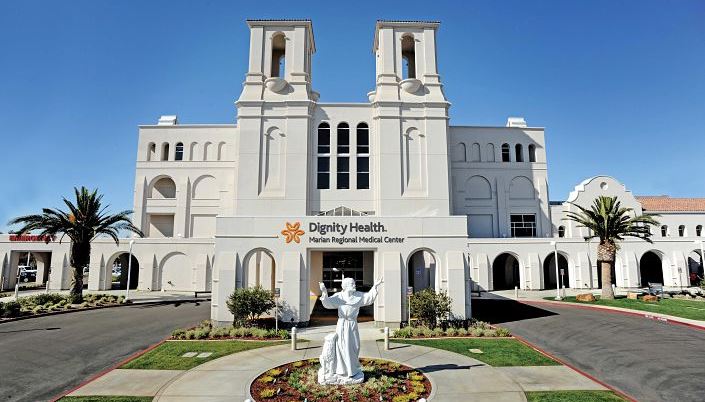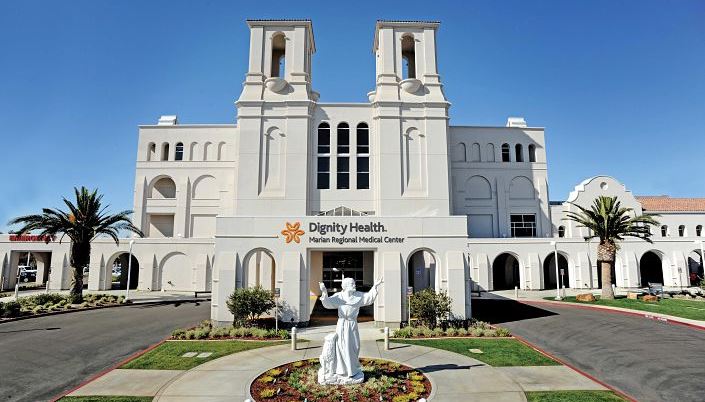 "Form follows function has been misunderstood. Form and function should be one, joined in a spiritual union." Frank Lloyd Wright
Marian Regional Medical Center in Santa Maria, California was recently named in Salient's top 20 most beautiful hospitals list for 2019. But when a hospital is named most beautiful you can be sure that form and function as Frank Lloyd Wright put it is joined together in a spiritual union. Rankings for the top 20 list came from votes cast by the public.
What makes this hospital so beautiful? The most notable features are the friendly staff, quality of care and dedication to creating a comfortable environment for patients. In fact, supporters from across the country nominated and voted for facilities that specifically recognized nurturing staff, comforting aesthetics, and innovative designs as key elements that made up the voting criteria and overall well-being of patients. Marian Regional Medical Center received 6,879 votes.
Design Features
The state-of-the-art, four-story hospital was developed by award-winning Moon Mayoras Architects; a firm dedicated to the development of elegant architecture in health care facilities. Brandt Design Group played a part too, contracting with Moon Mayoras for the interior design portion.
The impressive building was influenced by the California mission-style customary in Santa Maria and along California's Central Coast.
The overall interior design concept was based on the California Mission style as well as the agricultural community by which the campus is surrounded.
Cinnamon, pinot noir and sage green colors flow throughout the building and are reflected in local artists commissioned artwork for the entire building.
The classic stone statuary and archways of this gorgeous piece of architecture, built in 2012, make it one of the most timeless facilities to ever hit Salient's top 20 rankings.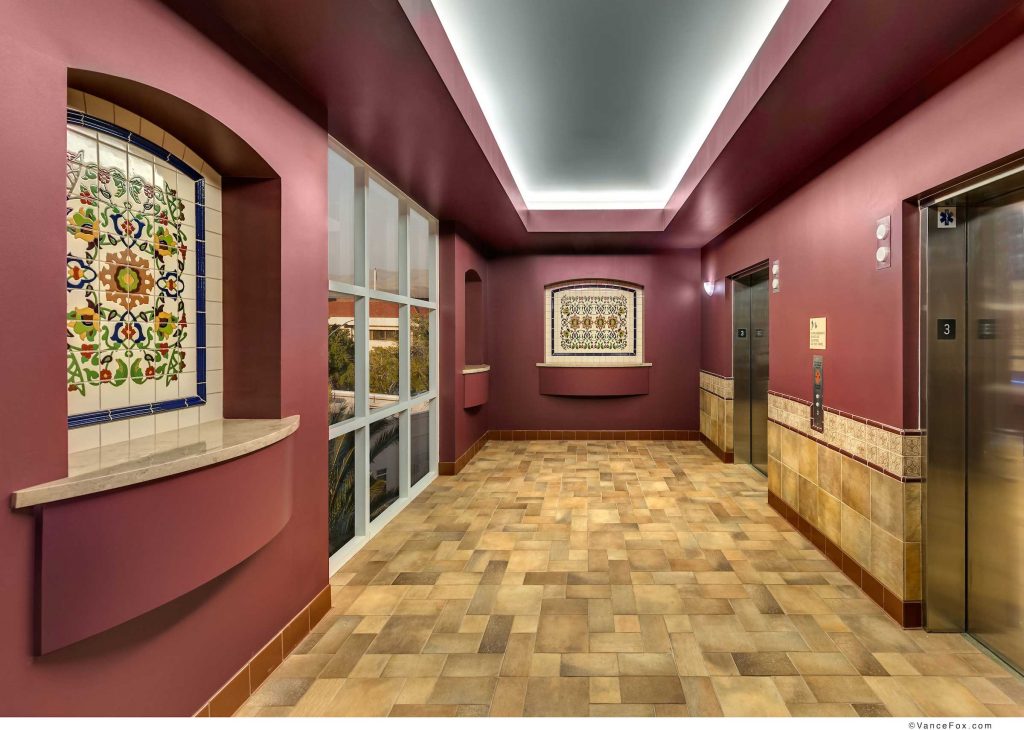 About Marian Regional Medical Center
Marian Regional Medical Center is a technologically advanced, 191-bed facility that provides safe, quality care. Marian has been a recipient of the Distinguished Hospital Award for Clinical Excellence and was also named among the Top 10% in the Nation for Critical Care by Healthgrades. Marian is designated a STEMI Receiving Center in Santa Barbara County, and is designated a Level III Trauma Center by Santa Barbara County's Emergency Medical Services Agency. The facility has achieved prestigious designation as a Primary Stroke Center by the Joint Commission for advanced, comprehensive care for stroke patients. Our cancer care program is accredited as a Comprehensive Community Cancer Center by the American College of Surgeons' Commission on Cancer, and is one of only three programs between Los Angeles and San Francisco to receive an Outstanding Achievement Award. The campus houses a comprehensive perinatology/ neonatology program, providing specialized care to the tiniest of patients. Dignity Health Central Coast is an integrated network of top quality hospitals, physicians from the most prestigious medical schools, and comprehensive outpatient services, including primary care offices, premier surgery centers, technologically-advanced laboratories, imaging centers, and a full-service home health agency; all recognized for quality, safety and service.

About Soliant's Annual Top 20 Most Beautiful Hospitals Contest
Beginning in 2009, Soliant conducts an annual contest to discover hospitals in the United States that prove beauty is more than skin deep – that it starts from within and radiates through by making patients feel more comfortable, healing them faster and treating them like family. Whether it's soothing art and design, a healing garden to make a hospital feel more like home, or support of the top-notch staff who knows that love and laughter may be the best medicine, Soliant seeks out nominations and votes from community members and staff for those hospitals they feel best represent what they find beautiful. To learn more about Soliant's Top 20 Most Beautiful Hospitals in the U.S., please visit https://www.soliant.com/most-beautiful-hospital-contest/.

About Soliant
Soliant, an Adecco Group company, is a leading provider of specialized healthcare staffing services to hospitals, schools, and other healthcare providers. By supplying traveling healthcare professionals on both temporary and direct hire assignments, Soliant delivers comprehensive healthcare staffing services across the United States. Soliant's Most Beautiful Hospitals contest recognizes outstanding hospitals for their commitment to growing and improving their campuses and outpatient facilities. Soliant's teams of professionals are qualified to fill physician, nursing, therapy, pharmacy, healthcare IT, advanced practice, telehealth, special education, and other healthcare positions. To learn more about Soliant, please visit http://www.soliant.com.
About Brandt Design Group
Founded in 1995, Brandt Design Group (BDG) in San Diego offers high-quality interior design solutions with a commitment to personal involvement on each of its projects. BDG brings over 25 years of design and project management experience with a primary emphasis in creating healing healthcare environments. This level of design expertise and project involvement allows the BDG team to apply its extensive knowledge and project management capabilities to the unique requirements and challenges of each project. See additional Brandt Design Group Projects
Sources:
Soliant. "Soliant's Top 20 Most Beautiful Hospitals in the U.S. (2019) Are…" Soliant, 30 July 2019, blog.soliant.com/most-beautiful-hospitals/2019/.
"Marian Regional Medical Center Ranked 18th in Soliant's 2019 Top 20 Most Beautiful Hospitals in the U.S." Marian Regional Medical Center Ranked 18th in Soliant's 2019 Top 20 Most Beautiful Hospitals in the U.S., 2019, www.dignityhealth.org/central-coast/locations/marianregional/about-us/press-center/2019-07-22-marian-beautiful-hospital.